Manizales is a picturesque city high in the Cordillera Central and lies between Medellin and Bogota. It is a small, fairly typical Colombian city, and is not a common international tourist destination. It enjoys a cool climate and is considered perhaps one of the safest cities in South America.



It is however, the most convenient access point for Colombia's largest national park, Parque de Los Nevados, site of one of the the nation's higher peaks, Nevado de Ruiz. Consequently it is a popular destination for Colombian tourism.

Manizales has numerous universities and other high level training institutions. It has a very youthful and vibrant character.

The cathedral in the central square has a tower with a sweeping view of the city that can be visited for a small fee. There are a number of quaint historical pueblos in the area to visit. One such pueblo is Salamina, a national historical site. All are within easy driving distance.

Accommodations range from deluxe to rustic. The food is the typical Paisa or local cuisine, and there are many other restaurants offering international cuisine. Manizales is located 110 mi/180 km west of Bogota, a 35 minute flight or seven hour drive.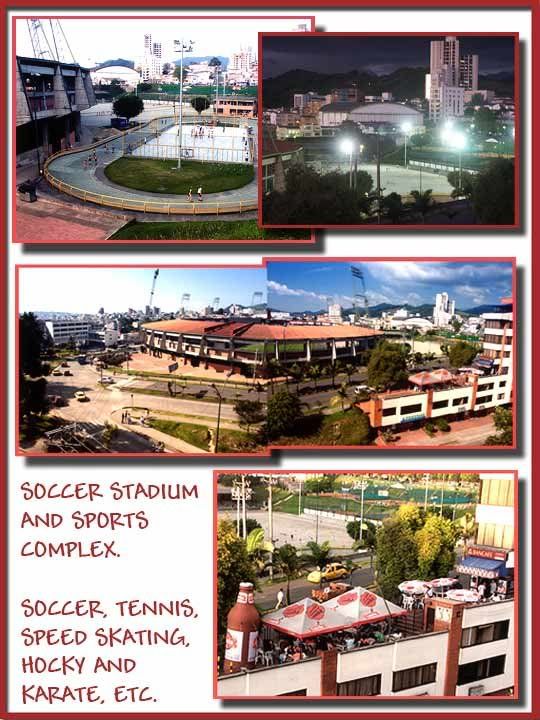 ENVIRONMENTAL TOURISM

There are a number of national and natural parks on the immediate vicinity of Manizales. Some are within a few minutes from downtown Manizales. All are within within easy driving distance and easily accessible.

Parque los Yarumos - Recinto del Pensamiento - Santagueda - Parque Nacional Natural de los Nevados – Nevado de Ruiz




This gorgeous view of the nearby Arenas Crater displays the majesty and sheer power of nature.

Transportation to the "Nevado del Ruiz", professional guides will show you the importance of this place for the state and the country, includes lunch and entrance fees.


lunes, 21 de julio de 2008