Manizales is a city of about 400,000 people and the capital of the department of Caldas, located in central Colombia. The city is located in the north of the "Zona Cafetera", near the volcano Nevado del Ruiz, at a height of about 2153 metres.




Manizales is an important cultural and educational center : it contains no less than 7 universities : Universidad Nacional de Colombia, Universidad de Caldas (http://www.ucaldas.edu.co/), Universidad de Manizales (http://www.umanizales.edu.co/), Universidad Autonoma (http://www.autonoma.edu.co/), Universidad Luis Amigo and Universidad Antonio Narino.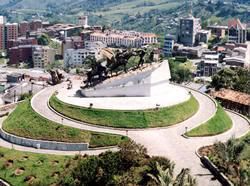 It's known as the Coffee capital of the world, because it's the businesscenter of the "Zona Cafetera". Every year in January the "Feria de Manizales" is organized here (bullfights, beauty parades, folk dancing), one of the oldest ferias in the Americas.




Manizales , city (1993 pop. 303,136), alt. 7,063 ft (2,153 m), capital of Caldas dept., W central Colombia, on the slopes of the Cordillera Central. It is a commercial and agricultural center in a region that produces a large share of Colombia's coffee. There are minor industries in the city and some gold and silver mines nearby. Manizales was founded in 1847 by gold prospectors. The city was destroyed by an earthquake in 1878 and by fire in 1925. It is the seat of Caldas Univ.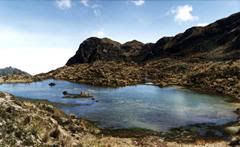 Taken from colombialink.com
lunes, 21 de julio de 2008